Welcome to Realtime-Spy's Installation Guide. With this guide you should have Realtime-Spy up and running minutes!
For Realtime-Spy's install guide for Android 2-6 please click here
Jump to Step: 1 - 2 - 3 - 4 - 5 - 6 - 7 - 8 - 9 - 10
---
Step 1
After downloading your copy of Realtime-Spy to your Android device, open the Downloads folder on your device and tap on the Realtime-Spy mobile app installation file to start the install.
NOTE: After install is complete you can delete this file. Please also ensure you have your browser (Chrome in this example) set to allow the installation of unknown apps. To ensure Chrome can install unknown apps click on Settings -> Apps & Notifications -> Special app access -> Install unknown apps -> Set Chrome to 'Allow from this source'.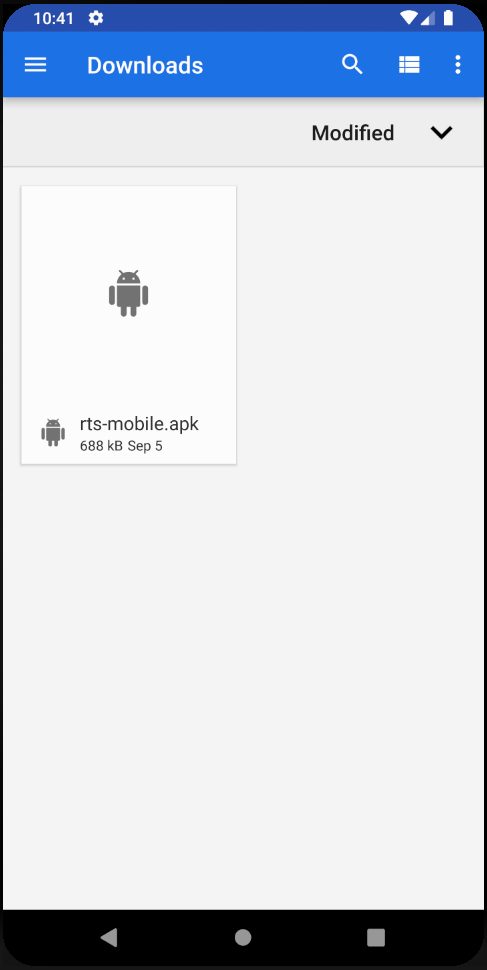 Step 2
Tap 'Install' on the install prompt to install Realtime-Spy.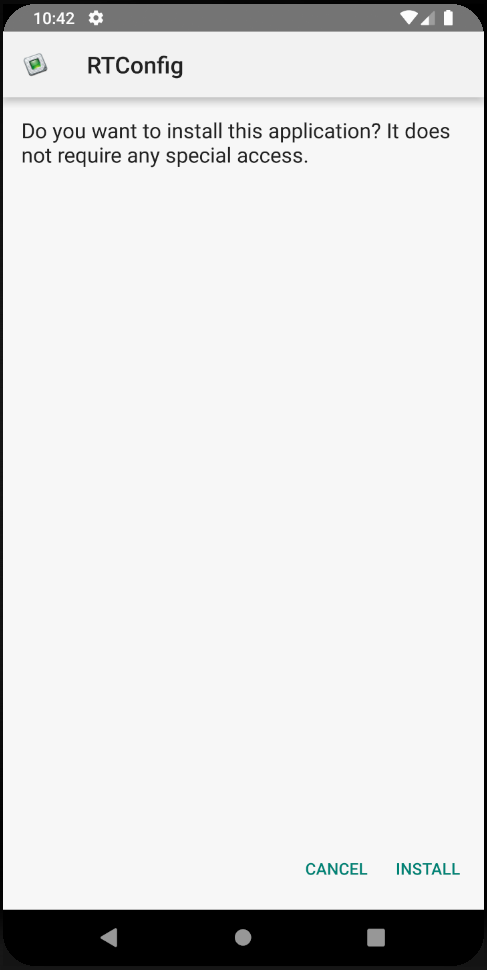 Step 3
Your device will show 'App installed' when the install completes. Tap 'DONE' instead of 'OPEN' to continue to the next step.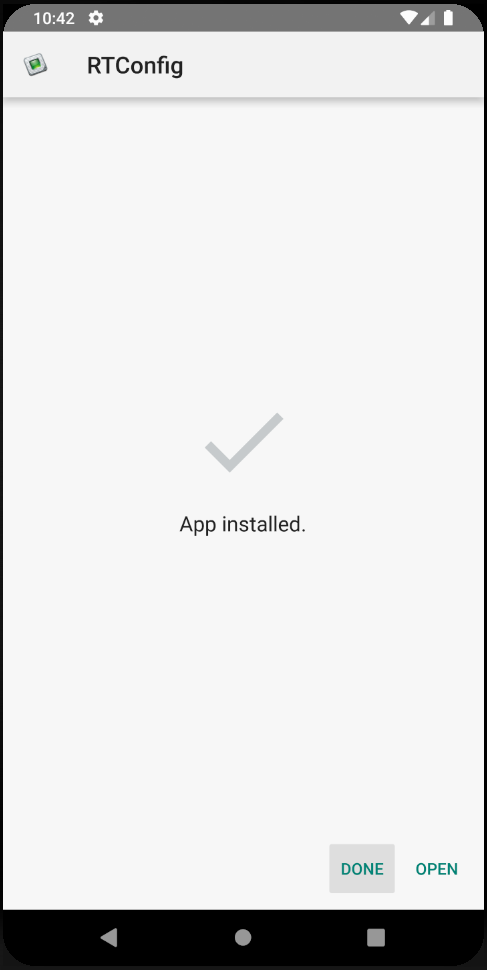 Step 4
If you are installing onto a device with Android 10 or later please continue to Step 6. If you are installing onto a device with Android 9 or earlier locate RTConfig in your App Launcher screen and tap and hold on its icon to bring up the 'App info' menu shown below. Tap on 'App info'.
Step 5
You will be presented Realtime-Spy's App info screen. Tap on 'Permissions', then enable/turn on each of the permissions shown. After enabling all permissions, navigate back to the App Launcher screen.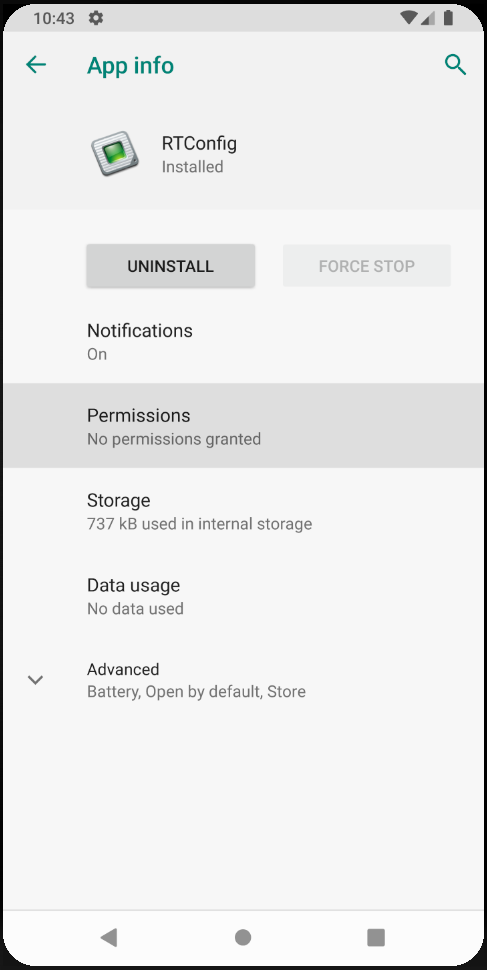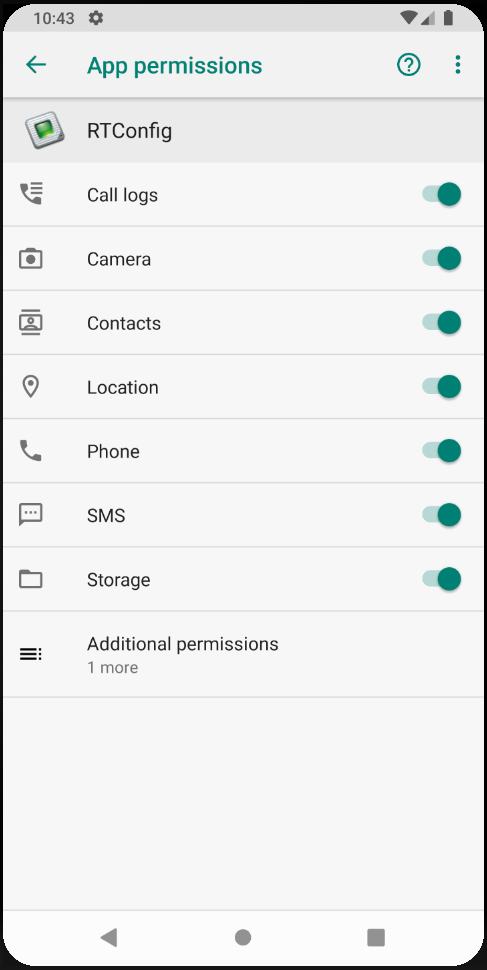 Step 6
In the App Launcher screen tap on RTConfig to open Realtime-Spy. If you are installing onto a device with Android 10 or later you will be prompted to allow various permissions for the Realtime-Spy app. Click "Allow" for all prompts.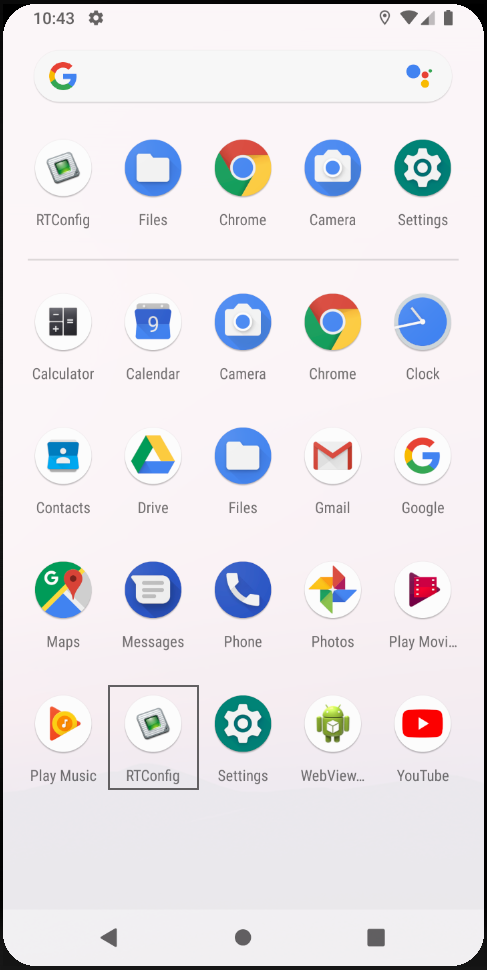 Step 7
You will be presented with the Realtime-Spy account setup screen when the Realtime-Spy app starts - you will need to enter your username and password exactly as provided on your order receipt. Your username and password are case-sensitive. You will also need to assign a name to your Android device in the 'Device Name' field. This name will be used to identify this device in your Realtime-Spy member's area when viewing activity logs. After entering your account information and device name, tap 'Log In' to start monitoring.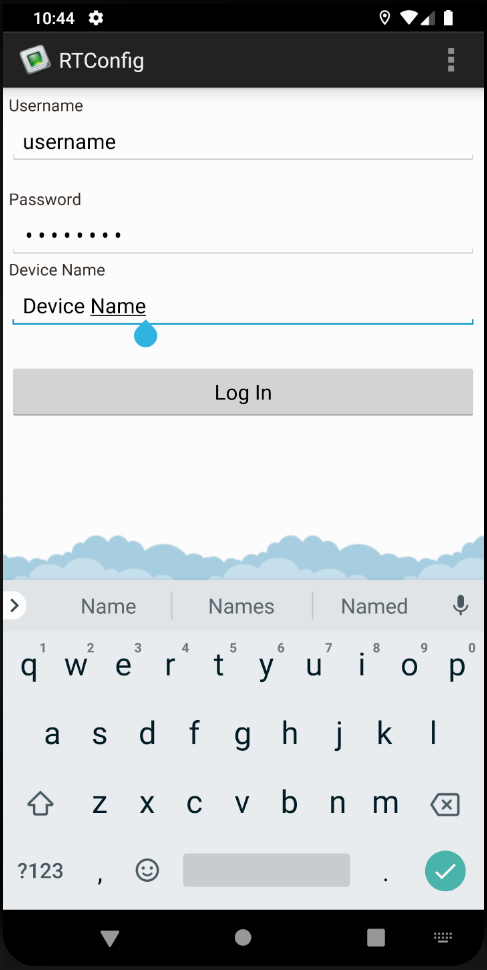 Step 8
The Accessibility settings screen will appear. Tap on 'Device Admin', then tap 'Use service'. Accept the prompt by tapping 'OK' to enable the Device Admin accessibility service. At this point Realtime-Spy will already be monitoring your device and you can resume using the device normally.
NOTE: If you accidentally navigate away from the Accessibility screen you can return to the settings screen by tapping on Settings -> Accessibility.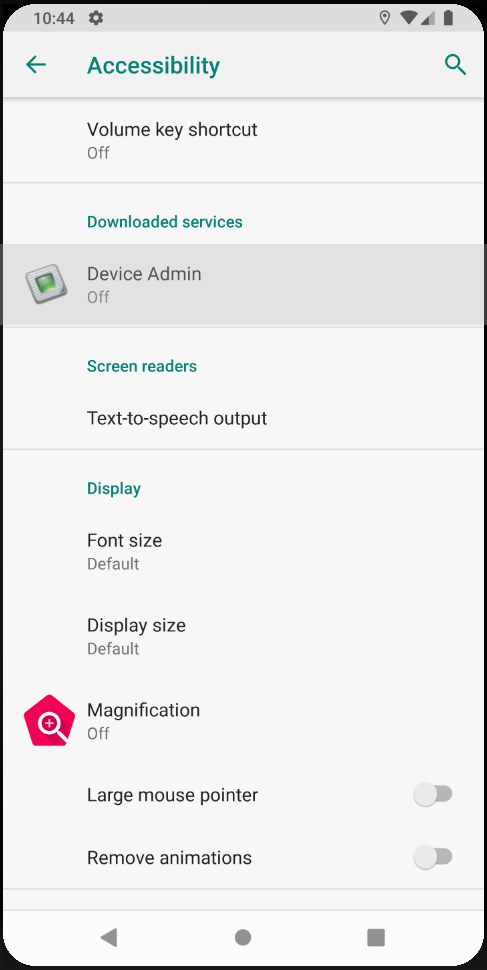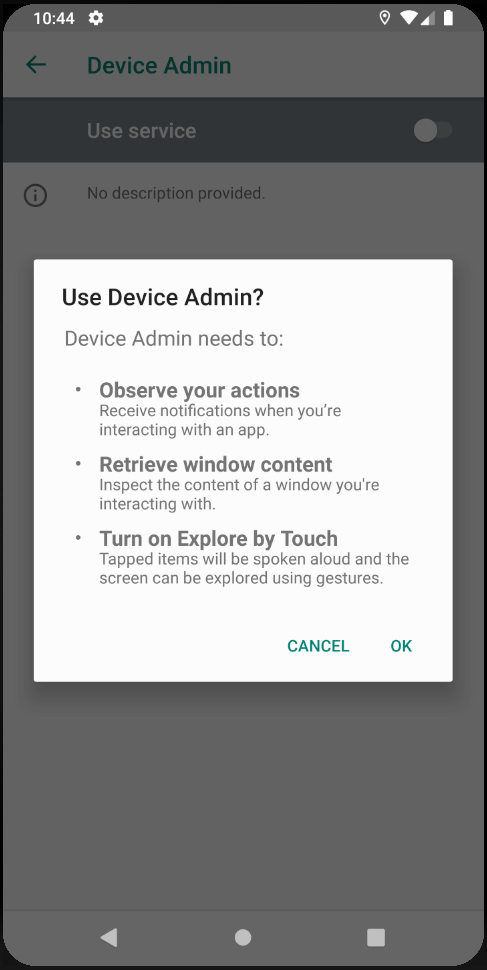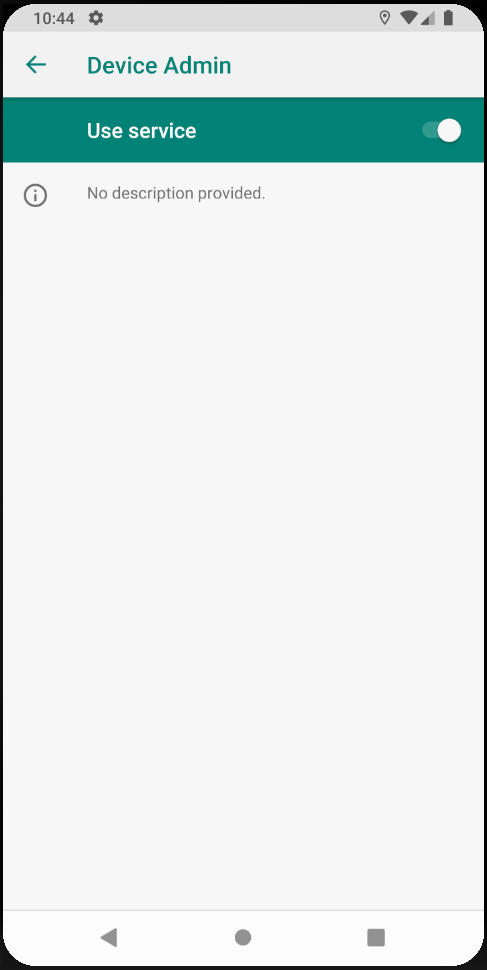 Step 9
Now that Realtime-Spy is installed on your device you can then login to your Realtime-Spy account to view activity logs. This is located at www.realtime-spy-mobile.com/members/
Enter in your username/password at the prompt to continue.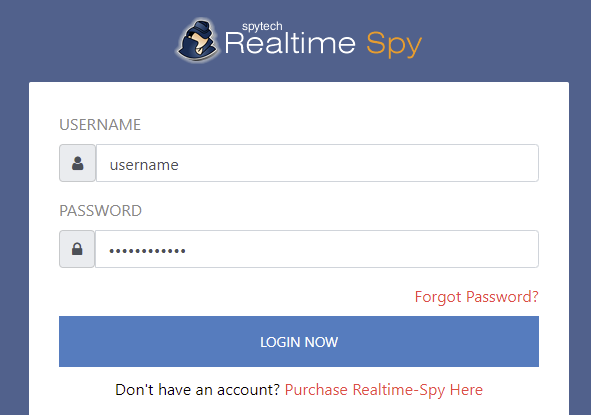 Step 10
You will be presented with your Realtime-Spy account. Here you can select and view devices that are logged with the app file you installed.
Note: Devices will only appear after the Realtime-Spy application is ran on the devices you are wanting to monitor.